Ceramic Magnet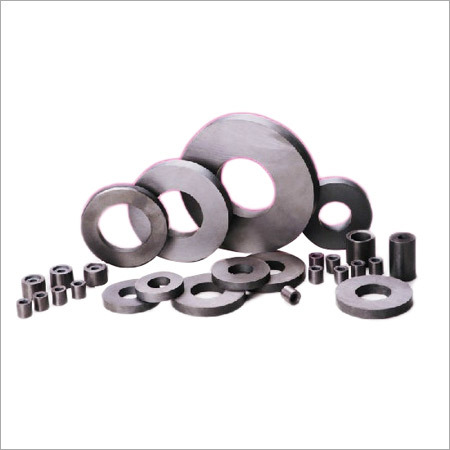 Ceramic Magnet
Product Code : 08
Brand Name : MAGTECH INDUSTRIAL CO
Ceramic Magnet

We provide Ceramic Magnet developed in varied shapes such as arc, block, bar, disc, cube, ring, and many more as per the preferences of the clients. This type of magnet is used in generators, DC motors, microphone assemblies, magnetic separators, automotive sensors, and others. Our market reputation as customer-focused manufacturer, exporter, supplier, distributor, and trader of Hong Kong has taken us on the global platform to serve high quality Ceramic Magnet known for anti-corrosive performance and temperature stability. We also provide isotropic and anisotropic Ceramic Magnet having brittle or relatively hard feature. This type of Magnet is ideal for various industrial application and we provide this product at competitive prices.
Specifications:
Material: SrO,BaO,Fe2O3
Grade: Y10T, Y20,Y25,Y30,Y30BH,Y35
Application:
Generators
Servo motors
DC motors
Loudspeakers
Annunciators
Linear actuators
Computer rigid disc drives
Microphone assemblies
Magnetic separators
Magnetic separators
Automotive sensors
Toys
Characteristics:
Cost-effective
Anti-corrosive performance
High temperature stability
Isotropic and anisotropic solutions available
Brittle & relatively hard
Order Size
Small order accepted, USD 1 / PC (as per the size, grade, mould / tooling charge etc.)
MAGTECH INDUSTRIAL CO.
Rm 1002, 10/F, Workingbond Comm. Center, 162 Prince Edward Road West, Hong Kong